Frequently Asked Questions?
Q: Is there a deadline for applying?
A: No deadline for admissions.
Q: IS GRE/GMAT or IELTS/TOEFL is required for admission?
A: IELTS/ TOFEL not required for admission
Q: How much Time it will take to get the offer letter?
A: It takes minimum 3 weeks and maximum 1 month to get offer letter.
Q: Can i work on campus?
A: Yes, you can work both on-campus or off campus
Q: How long will it take for me to obtain my internship employment?
A: To obtain an internship employment it will take around 1 or 2 months maximum.
Q: What type of employment will I get Initially?
A: Employment is depending on your skills and experience.
Q: Must I find an internship job only in the field related to my major or is any job O.K.?
A: We recommend you to find internship jobs into the concerned field of your study program as internships are meant for international exposure and practical experience.
Q: How may working hours will I probably work each week?
A: 20hrs per week a student can work legally.
Q: Do I have to work overtime? Can I keep the overtime bonus?
A: No. You are not allowed to work over time. But you can work full time during the off sessions / semester holidays.
Q: What if I can't find employment?
A: You can initially find a part time job till you find a suitable internship job into your profile.
Q: Will I have to pay taxes?
A: Yes
Q: Is there a way for me to work before actually starting to attend classes in order for me to save more money and add it to my current savings?
A: No
Q: Could the work authorization be possibly converted into a full time work permit upon completion of the masters program?
A: Yes, after the study program you can get post study work visa for 1 yrs duration.
Q: How much is the bank statement required for applying VISA?
A: Bank statement of minimum Rs. 100,000 sufficient funds to cover expenses of individual tmc not required for Bank statement as the student will be paying the whole fees before they fly.
Q: How long I have to keep amount in my bank account for VISA?
A: Minimum 28 days Old bank statement is required
Q: How much tuition fee I have to pay before and after getting VISA/Offer letter?
A: You will have to pay the first term fees before visa interview
Q: Can one apply for Dependent VISA?
A: Yes, Preferably Dependents are allowed to fly only after 3 months.
Q: How can apply as a dependent VISA?
A: You will require showing additional fund in the bank which supports their living expenses.
Q: What is required in order to bring my spouse and family?
A: You will need to produce the documents needed to show your spouse's or civil partner's status and evidence of your marital or civil partner status (for example, birth or naturalization certificate of Irish spouse, marriage or civil registration certificate).and also you require additional funds to support living Expenses.
Q: Can my spouse get the wok permit there?
A: Yes
Q: How much duration work permit will spouse get there?
A: Your spouse can work till the duration of the study program of the student.
Q: Can I apply work permit after completing my studies?
A: Yes, student who has completed his Bachelors or Masters program are entitled for 2 yrs work permit after the study program
Q: How much time will I get after my studies to search job there?
A: The time to search job is included in 2yrs work permit
Q: Can my spouse extend the work permit?
A: No.
Q: Can my accompanying dependent attend school?
A: No.
Q: Is IELTS required for dependent?
A: No.
Q: Will University secure job for me?
A: No
Q: Why Should I study in xyz Company?
A: • Low Tuition Fees. • State funded universities. • Paid Part time internship jobs. • Assured internships for eligible students
Q: What do I require to pursue my education in Malaysia?
A: Along with academic qualification which may vary from university to university, you are required to have a student pass to pursue your education in Malaysia.
Q: How can I apply for a student pass?
A: You can only apply for a student pass after receiving an offer from an institution or a university. The institution/university, then will submit student pass application to Education Malaysia Global Services (owned subsidiary of the Ministry of Education of Malaysia) on your behalf.
Q: Can I apply for a student pass directly?
A: No, you can not apply directly for a student pass.
Q: Do I require to pass the IELTS/TOEFL examination to get admission in Malaysian educational institution?
A: The IELTS/TOEFL requirement varies from institution to institution and courses to courses. Many foreign universities which have their campuses in Malaysia may ask for English proficiency.
Q: Can I work in Malaysia during the course of my study?
A: As an international student you will be allowed to work part-time for a maximum of 20 hours per week only during semester breaks or holidays of more than 7 days at restaurants, petrol kiosks, mini markets and hotels. You may not be able to work as cashiers, singers, masseurs, musician or GROs.
Q: What are the documents required while applying for a visa to Malaysia?
A: • An offer letter or letter of acceptance from the educational institution. • Student pass application form (IMM 14) in duplicate. • Two photocopies of the student's passport/travel document. • Two passport sized photographs of the student. • The educational institution is required to sign a 'Personal Bond' on behalf of the students. No fee is charged for the Personal Bond. • The Malaysian Immigration Department charges all the students a fee of RM60 per year for student passes.
Q: How much would I be spending during my stay in Malaysia?
A: Malaysia country not only offers affordable and quality education but also provides the opportunity to achieve degree from foreign universities through their branch campuses. Cost will come 10,000 USD per year
Q: Why do I have to go under screening?
A: Medical screening is mandatory requirement which every international student has to undergo. The Ministry of Higher Education (MOHE) has laid down criteria for the assessment of the health condition of international students which must be compiled with.
Q: Can I study in Malaysia on a tourist visa?
A: Yes, you can pursue a part-time course for short periods on a social visa.
Q: Does every international student need a student pass to study in Malaysia?
A: Yes, this is a mandatory requirement under the laws and regulations of the Government of Malaysia.
Q: Can I apply for a student pass directly or do I have to apply through my chosen educational institution?
A: Depending on your Institution type, you will have two options to do this: • i. Apply for your Visa online. Students who have received offer letters from Public Universities and Private Higher Education Institutions (IPTS) only will have the option to apply for their student Visa directly through the Education Malaysia website. • ii. Apply for your visa through your Institution. The application can also be done through the institution. Once you submit the payment and all required documents to the institution, they will begin the process of applying for your Visa Approval Letter (VAL). Student applying for language centres and skill centres will have to submit application via the institution.
Q: What are the entry requirements to study at institutes of higher education in Malaysia?
A: International students must have at least twelve (12) years of education and have undergone a national/international examination recognized by the Ministry of Higher Education for the purpose of admission to diploma or degree programmes.
Q: Do I need to pass the IELTS or TOEFL examinations in order to obtain admission to a degree programme in Malaysia?
A: This requirement varies, depending on the course(s)/programmes(s) that you are interested in. Please clarify the course/programme specific entry requirements with the educational institution directly.
Q: When should I apply for my student pass?
A: Generally, education institutions have different intake dates for various courses/programmes. Kindly refer to your institution for information pertaining to intake dates, recommended application submission dates, fees as well as document requirements.
Q: Can I open a bank account?
A: Yes, once you get your student pass you can open a bank account.
Q: Is it advisable to take hostel accommodation or private accommodation?
A: This solely depends upon your personal choices, although most Malaysian educational institutions offer quality accommodation services at affordable rates.
Q: If my student pass application is rejected, can I get a refund for the application processing fee?
A: No, the student pass application processing fee is non-refundable.
Q: Can I work while on a student pass?
A: All international students studying at public or private higher education institutions are allowed to work part-time for a maximum of 20 hours per week ONLY during semester breaks or holidays of more than 7 days at restaurants, petrol kiosks, mini markets and hotels as long as their student passes remain valid. Please note that prior approval from the Department of Immigration is required. International students are NOT permitted to work as cashiers. In addition, in the hotel sector, international students are NOT allowed to work as singers, masseurs, musicians or GROs (Guest Relation Officers). International students are not allowed to engage in any job or activity deemed to be immoral. Applications to work part time must be made through the educational institution at which the international students are enrolled. The international student needs to be present with the representative of the education institution at the Immigration Department of Malaysia in order to submit an application for part time work.
Q: Can I pursue two degrees at the same time?
A: No, you are only allowed to study one full-time degree at any one time.
Q: Do you offer any scholarships/Can I get a scholarship?
A: You will need to check with the college/university that has accepted you as a student on this matter. The Malaysian government also offers scholarship opportunities to talented students.
Q: What are the living expenses for international students?
A: Cost of living in Malaysia will depend on your location and lifestyle choices.
Q: I have lost my iKad, what must I do?
A: Please submit a police report immediately. You will then be required to submit a copy of the police report to your institution and inform them to apply for a new iKad. Please note that there will be a fee charged for the issuance of a new iKad.
Q: How can I check whether my passport was submitted to EMGS or collected by the institution?
A: You can track your application status on our website to check whether EMGS has received your passport. You can also download the EMGS mobile app to your mobile phone in order to get automatic notifications.
Q: Do I need an entry visa to Malaysia?
A: A visa is required to gain entry into Malaysia. Some countries are exempted from this requirement. Please check with the nearest Malaysian Embassy/Mission.
Q: How long will it take me to get a Visa Approval Letter (VAL)?
A: It should take 14 working days upon receipt of a complete application and payment. Since the Visa Approval Letter (VAL) is issued by the Immigration Department, the 14 working days is at the discretion of the Immigration Department.
Q: How does one get an entry visa into Malaysia?
A: To obtain an entry visa, you are required to visit the nearest Malaysian Embassy in your home country along with • your offer letter from the Malaysian education institution • the Visa Approval Letter issued by the Immigration Department of Malaysia • all other relevant documents and forms duly completed • payment as outlined by the Malaysian Embassy for the application of an entry visa.
Q: What are the documents required to apply for a student pass?
A: You will need to liaise directly with your university for the submission of a complete set of documents. Should you decide to make an online application on the website, you will be able to upload your • Offer Letter • Passport Pages • Passport photo • Academic Transcripts • Medical Examination Report
Q: When and how can I pay for my student pass application and processing fee?
A: There are 2 payment options • Through your education institution: Contact your institution to advice on the correct way to send the payment to them in order for the payment to be made to EMGS. • Online payment using a Visa or MasterCard on the educationmalaysia.gov.my website. Please note that if you select this payment method, there will be a 3% Surcharge added to the total amount requested for your application. Online payment method is only applicable for students enrolling in Public or Private Universities and have made an online application via EMGS website. Please make sure that if you are applying online, you obtain advice from your institution about the correct selection for the following items; • Type of Insurance • iKad delivery method • EMGS Endorsement or Self Endorsement • VAL delivery method • Institution Name and Campus
Q: What is a student pass?
A: A student pass is a multiple entry visa which gives you permission to remain in Malaysia for the purposes of study at an approved institution on an approved course.
Q: What is the validity of a student pass?
A: For students who are making new applications to Public & Private Higher Education institutions -, students have the option to apply for a Student Pass that covers the entire duration of their course (subject to sufficient passport validity). For Renewal applications, the student pass will be issued on an annual basis. When making an application, it is recommended that the passport validity should be [duration sought + 12 months]. For students enrolling in Language Schools and Skills Training Centres, the Department of Immigration issues Student Passes for a maximum of 12 months or, if the course duration is less than 12 months the Pass will be for the duration of the course.
Q: What is a Multiple Entry Visa (MEV)?
A: A MEV is issued to allow you to make any number of journeys / entries into Malaysia.
Q: Do I need to submit a security bond deposit in order to obtain a student pass?
A: Yes, you will be required to submit a security bond deposit known as a "personal bond". Please note that this amount is set by the Government and varies depending on your country of origin. This fee is paid to your educational institution as a form of security. EMGS does not collect this amount, however, we do require a form from your institution showing that the amount has been paid to them. Please contact your college/university for further details.
Q: How long does it take to get an entry visa from the Malaysian Embassy?
A: This depends upon the Malaysian Embassy in your home country. However, it typically does not take more than 3 working days.
Q: When do I get a student pass /sticker endorsed into my passport?
A: The education institution shall receive you at the airport upon your arrival. You will be required to attend post arrival medical screening within 7 days. The education institution will accept your passport for the purposes of arranging for the student pass/sticker endorsement. From the day your passport is submitted at our front desk, the process should take 7 working days. Please note that this timeline is at the discretion of the Immigration Department.
Q: What happens if I overstay?
A: You are required to communicate with your institution to clear your overstay at the Malaysian Immigration Department. Penalty fees may apply, and these fees are at the discretion of the Immigration Department. Subsequently, you will need to apply for a special pass to ensure that you have a valid pass throughout your stay in Malaysia.
Q: The website tracker shows me that EMGS requires me to submit my passport. How do I submit the passport? Should I courier it to you?
A: You are only required to submit your passport once you are in Malaysia. EMGS will only accept passport submissions from education institutions. Once you arrive in Malaysia, please submit your passport to your institution. Kindly ensure that you have a valid pass that allows you to remain in Malaysia while we process the endorsement of your Student Pass.
Q: My institution said that they cannot create a new application for me as my previous application is still active.
A: Please communicate with your previous institution to request for a cancellation of your previous application.
Q: My course will end a few months after my student pass expires. Since I need to be in Malaysia for those last few months, do I need to apply for a student pass for the remaining period?
A: Yes, you are required to apply for a student pass. Students are only permitted to study in Malaysia if they are holding a valid student pass. You can request your institution to apply for an extension (renewal) of the student pass to cover the remaining period.
Q: Do I need to exit the country if I want to change from employment pass/dependent pass/MM2H to student pass?
A: No, you are not required to exit the country; however you are required to shorten the pass and apply for a special pass.
Q: I am married to a Malaysia citizen, do I need a student pass?
A: Please check your pass and see if you are exempted from the student pass requirement. If not, you are required to apply for a student pass. Kindly contact the Immigration Department for further information.
Q: My Visa Approval Letter (VAL) has expired and I did not come to Malaysia. Now I want to come and study. What do I do?
A: The Immigration Department does not extend the validity of the VAL if it is expired. We can only extend the validity of the VAL if you apply for an extension BEFORE the previous VAL expires. As such you are required to apply for a new VAL prior to your entry into Malaysia. Kindly contact your institution to cancel the expired VAL and request EMGS to close the current application and submit a new application for VAL.
Q: I do not want to study anymore, how can I cancel my application?
A: We only accept cancelation requests from institutions. Please contact your institution to request further assistance.
Q: Do I need to exit the country if I change from a Language Centre(IPS) to a Private Institute of Higher Education(IPTS)? My institute asked me to exit the country.
A: You are not required to exit the country as long as you hold a valid Special Pass.
Q: Can I study on my social visit / tourist visa?
A: No, this is not permitted. International students are only permitted to study full time courses in Malaysia with a valid student pass issued by the Immigration Department. If you enter Malaysia with a social pass, you will be asked to exit Malaysia and re-enter with a Visa Approval Letter.
Q: Can I stay in Malaysia after performing my Pre-VAL Medical Screening in Malaysia?
A: It is not recommended for you to stay in Malaysia under a Social Pass while you are waiting for your Visa Approval Letter. This may cause delays in your Visa processing.
Q: I am on a social pass. Can I be given a special pass once my social pass expires during my VAL application?
A: It is not recommended for students to be in Malaysia on a Social Pass during the VAL application process. If your social pass expires while you are in Malaysia, EMGS cannot process a special pass for you. We can only process a Special Pass for students if their Student Pass expires. If you are on a Social Pass and are planning to obtain a Student Pass, you will be asked to exit Malaysia once your Visa Approval Letter is issued. You can then re-enter Malaysia with your Visa Approval Letter and Single Entry Visa (if an SEV is required for your country).
Q: Can I bring my dependants with me?
A: You are allowed to bring your dependants only if you are studying full time in Malaysia on a course/programme that is more than twelve (12) months long. Approval of your dependant pass application is at the discretion of the Immigration Department of Malaysia.
Q: Who can be my dependants?
A: Your parents, spouse and your children can be your dependants.
Q: What is the application process for a dependant pass?
A: The dependant pass application should be made through your education institution. The student pass application will be made through EMGS and the dependant pass process can only commence once the Principal's student pass has been issued. You need to submit a separate application for each dependant.
Q: What would a dependant pass cost?
A: The processing fee for a dependant pass application is RM 250 (+6% Government Tax). The dependant pass fee is RM90 and the Multiple Entry Visa fee varies depending on the nationality of the applicant. A Journey Performed Fee of RM500 is also applicable.
Q: Can I change my mind and transfer to another education institution?
A: If you wish to transfer to another education institution, you will need: • a release letter from the current college/university and • an offer letter from the new college/univers These documents are required to support your application for a new student pass sponsored by the new college/university. Your current college/university will arrange for your existing pass to be shortened prior to the issuance of the release letter. You are allowed to change university or course only twice. The student pass is not transferable to the new institution. This means that you have to apply for a new student pass.
Q: What is 'Variation'?
A: Please refer to the institution for further information - adding or dropping classes does not always mean a change of course. If it does then the institution will refer to EMGS on your behalf.
Q: I am studying CAT (Chartered Accountant Technician) and I want to continue my studies on ACCA (Association of Chartered Certified Accountants): Do I need to apply for a new application?
A: Yes, you need to apply for a new student pass because this is considered to be a change of course.
Q: How many times can a student change their institution or course?
A: A student is allowed to change a university or course twice. A 3rd application by the student would be rejected.
Q: What is the process to change institute/course?
A: You are required to obtain an offer letter from the new institution/faculty; and a release letter from the previous institution/faculty. The new institution/faculty will then submit these and other application documents to EMGS.
Q: Do I need to exit the country if I want to change my institute/course?
A: The requirement to leave the country depends on the type of the pass you are holding at the time of application, as well as the type of institution you are transferring to or from. For further clarification please contact us via email or call.
Q: I want to change to another institute, do I need to obtain a release letter?
A: A release letter is required for all international students applying to change institute.
Q: My old institute is closed, how do I submit a release letter?
A: Please refer to the Enforcement Division Department of Higher Education (Bahagian Penguatkuasaan Dan Inspektoran Jabatan Pengajian Tinggi) to obtain a supporting letter.
Q: Can I choose to receive a Single Entry Visa from a Malaysian Embassy in a country where I am not a citizen?
A: Applicants are required to obtain a Single Entry Visa (SEV) from their home country. In the event that they plan to obtain the SEV from a country other than their home country, they need to provide a document to show that they hold a long term pass in that country.
Q: My special pass is expired and I have overstayed, what do I do now?
A: Please contact your institution and request that they apply for an overstay Special Pass for you.
Q: I am changing from institute A to B. Who has to apply for a Special Pass for me?
A: The new institution is required to apply for the Special Pass for you.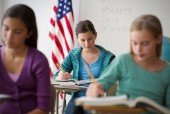 There are no words to express my gratitude towards Study metro. You all helped me through the process with your excellent professional guidance. I would like to take the opportunity to thank your goodself and the whole Study metro team who helped me in securing a admission in MSCIS at UHV. The mock interview conducted by you has really catapulted my confidence which helped to get through the visa interview. Thank you for being with me in this very important stage of my life. I would like to inform you that ,my passport is ready for pickup tomorrow.I request for any extension possible. bye sandhya.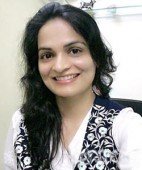 I'd like to give my sincere compliments and gratitude to study metro and specifically consultant kulsum in the Bangalore office for her invaluable support in obtaining a student visa for the United States at Alliant International University. Her support was absolutely outstanding. She provided regular updates via phone and email and was always the voice of calm and reason during a very stressful time for me. She's definitely an asset to study metro agency. Her calm, cordially, and friendly professional demeanour is something I won't forget for my lifetime. I am highly impressed by the level of customer service that the Staff of Mr. Abbie bajaj possesses and provides. You have been of great help and you are highly fantastic. I personally thank Mr. Abbie bajaj for support and relentless service during visa training. Every aspect of your service has been fast and efficient; and every member of staff is very courteous, polite and very reliable. I will certainly recommend study metro to others. Keep up the good works. Thank you!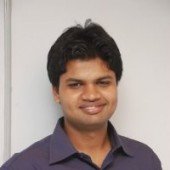 I am really glad to inform you that I have got visa to study in USA with only the help of study metro which undoubtably I can say ! Here i need to say very special thanks to Nishi for her support and help From starting to until I get visa in the hand. And thanks to mr.Abbi for guiding me and told me in starting itself that I can get visa. Over all I would like to say, " Study metro is trustable and best as far as I know." " thank you study metro."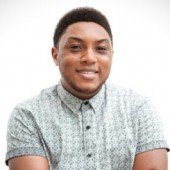 [Apologies for reverting late, though as advised i collected my visa in last September.I want to take this opportunity to thank complete Study Metro Team for remarkable guidance and assistance in matter. I appreciate your professionalism and timeliness in handling my Immigration case. Please accept my appreciation for the excellent job you and your staff have done. It was an enormous undertaking but went smoothly and efficiently! Thanks to your leadership and dedication combined with your staff's teamwork and energy. A special word of Thanks to "Zaid". He is extremely assertive, talented, dedicated and his resourcefulness is outstanding. He truly stands out a great asset for any organization he would work for. His assistance was remarkable over my case furthermore ownership and promptness was exemplary. Thanks a lot Zaid for your support on my case. I wish you greetings for all the future endeavours. Keep up the good work. :-) ]
No doubt its one of the best consultancy which i have personally experienced. has good reach into industry of education. The one i liked the most is mock interviews for visa. which help me a lot really a lot.:) i will definitely refer and suggest study metro to my friends and colleagues Suggestion : as you people are into service industry you have to be very swift and prompt in replying to quires, complaints or in giving suggestion. i felt this is lacking in study metro, coz when ever i asked something and answer came only after two or three day, that too after i following up frequently. hope you will look into this .. for your best :)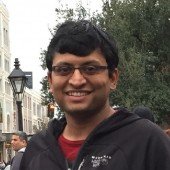 Hello all, this gives me a immense pleasure in tell you all that, last 2 months are the most excited moment in my life coordinating and speaking to study metro professionals. Abbie,Praveen,Kavitha,Abishek,(Zaid or Zyed )had done awesome job.There were excellent support which was given by Praveen and Kavitha in coordinating and understanding my situation in chennai during Floods.Abbie is a character meant to help and succeed , maybe because of that he is hard person to reach sometimes :P . Overall personally i would recommend study metro would be the best consultancy with awesome customer service skills. i would rate 9/10 for the excellent help and service providing,Way to go team, Keep Rocking. Please let me know for any information. Thanks and regards,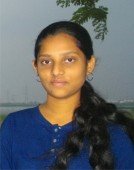 Really i very thankful to study metro because such a wonderful step by step process and training i am very happy. i informed to my friends also they are going to start the process in your concern only. i never forget this thank you so much to all in the study metro consultancy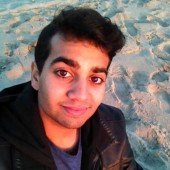 I would like to thank study metro to show work and study option in USA . I always aspired to study abroad but I was unaware of the process to do .They helped me a lot to complete my proess as i had cancleled my intake too. They suppoerted me to shift my intake for next batch . I take this opportunity to thank zaid for helping a lot .AS I belong to himachal pradesh it was too far for me to complete my process from my native place i was afraid for beliving someone by phone but zaid sir help me a lot to clear my mind.. Thank u zaid sir and the team of study metro. Hope to be in touch with Study Metro for any future requirements.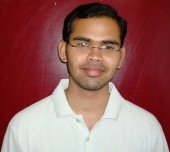 t was really wonderful journey with study metro . There was some ups and down due to Us admission procedure . Unfortunatelly couldn't make it. Anyhow you all helped me a lot to succesafully enroll In paris , France . I take this opportunity to thank Pravin , Abhishek, Zaid , Abbie for helping a lot . special thanks to zaid for actively helping throughout the admission and visa process for France. wish to have very helathy and fruitful relationship with you all. I will definetly take this message of success through study metro to my community . Thanks :)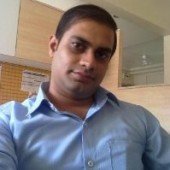 Hi, My name is Naveen Raj from Hyderabad Andhra Pradesh India. I have been working in the US Healthcare Industry since 2010 and had a zeal to do my MBA in Healthcare Management in US and work there in US. I met STUDY METRO president Mr. Fred online when i was browsing the STUDY METRO site in 2011. Fred asked for my number and we had a conversation about my plans and interest. Fred gave me the complete information about the programs available with the option of full time work. I then decided to apply and started my application process the immediate day. After i got my I20 i was introduced to Abbie who was gave me a good help guiding me through the visa interview etc. STUDY METRO also provides the Visa training which is also one of the best service given. My visa was rejected thrice in HYD and i almost lost hopes on my dreams and plans. ??In the year 2013 April there was a meet at Hyderabad which was kinda seminar given by Coleman President Paul, STUDY METRO Fred and VP Abbie. At that time i was informed by Abbie to meet and attend the seminar. I went there however i dint have any hopes on this program and was searching for alternatives. When i met Fred, Paul and Abbie they boosted me to apply again and encouraged me not to be dis hearted and advised me to try for visa again. Though i accepted was thinking again if i should apply or no. Then i felt that let me give a try and may be this time it would work and gained courage and started my application process again while i was working for the current organization Genpact. This time Carol was the visa trainer and also took my visa mock interview then followed by tips etc. ??The day finally arrived when i had to travel to Chennai for the Visa interview. I was completely tensed and i reached the Visa Consulate Chennai @ 7:30 AM i was waiting for my turn and hid all my tension and was with a cool mind. I was with a smiling face which was covering all my tension. This time it was a great interview where the Visa officer was looking at the DS-160 for my profile and asked me limited questions which was related to my work and my future plans in MBA - Healthcare Management. Then came the magical words for which i was waiting for 3Yrs " Have a Safe Journey to US". I was overwhelmed and was damn happy, i rushed back to hotel called my parents, friends etc. It was really a great pleasure meeting STUDY METRO which made my dream come true, I seriously admit that if i had missed the seminar where i met the STUDY METRO Management and the Coleman President it would have happened. I Sincerely and hole heartedly thank STUDY METRO which gave me an opportunity to make my dreams come true.??Thank You STUDY METRO.??All the Best to the future applicants.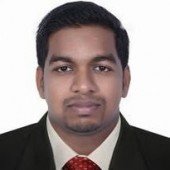 I had a wonderful experience with study metro banglore.I have approched them just before the application deadlines and they put lot of extra effort to complete my admission in time.I was impressed with their thorough knowledge about the application and visa procedures and it made the process very easy for me.I found their approch to be very practical and realistic and their guidance helped me to choose Husson University as the destination for my higher studies in business administration.I am very grateful to them for their entire support.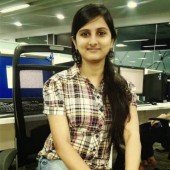 I take this Opportunity to thank and accolade Zaid for his prudent guidance and instant response he gave us whenever needed. I recently got my F1 Visato USA, all through my visa period the kind of pressure at times this guy took was immense. Study Metro's service has been very professional but personal where it needed to be. The guidance and services offered by them was great. They were patient enough in answering my questions and provided me with lot of options. At this Juncture, I would also like to thank Abbie and Carol for the support on my case that lead me successfully to this extent. Study Metro has maintained its good standard in every phone and mail responses. Without your services, I wonder if I could have got my US F1 visa. Thanks again for the services. Hope to be in touch with Study Metro for any future requirements.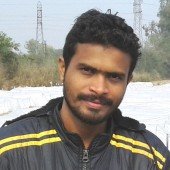 I am Najula abdul rahiman from kerala. Now I am in usa for doing bachelor's degree at lincoln university oakland. I want to share my experience with Study Metro that was awesome ,their expert not only guide me right carrier path for study abroad but also teach me how to attain goal. my relation with Study Metro totally trustful. I would like to express my sincere thanks and gratitude to Impel team especially to my education counsellor who have rendered proper guidance and valuable services to me. It was my intence desire. Thank you for their timely advice and support.The staff are too cooperative, dedicated and their ultimatum is the customer satisfaction and they strive for that especially Abbie, Niharika and zaid, whom I used to contact on regular basis . I was not wrong in choosing Study Metro as my consultants. Best wishes to them and thanks. Now it has been fulfilled.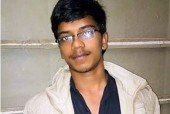 "I am extremely happy with the service provided by Study Metro Bangalore as a whole, and in particular by my Councillor Mr. Zaid. I couldn't have gone through the process without this service and all the support that has been shown and the advice given."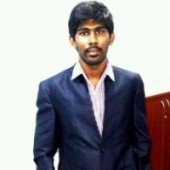 Here we go is the experience with STUDY METRO CONSULTANCY pvt ltd. Well, before getting in to this process, I was so nervous about my life and career. Later on i met study metro, once from then and now it was an awesome experiences. Initially i have met the counselor Ms Niharika, she was brilliant with her speech and she is the one who interacted before applying to the college, but later on she went on somewhere, i thought i left the process , but that is wrong after Niharika, i have interacted almost everyone in the study metro to name it as Dimple, Abhishek, Praveen, Zaid and everyone was so kindness. So you all took initiative of my process. Whenever i am in need of help, you are one who helped in all the aspects of this USA education. Yes, you definitely deserves what you are right now. And am sure you are gonna send more number of students happily. From my experience, You are just brilliant. I recommend everyone to go ahead with them and change your life. Yes, now i got my visa and am going to travel happily. Thanks for all your support throughout the process and i am in need of your help after landing in USA as well. Good Luck Team!!!!!!!!!!!!!!!!!!!!!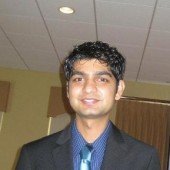 Studying abroad is not an easy decision and as we all know that it requires a lot of investment of money and time as well. In today's world it true that we can find the college and other education related information from the web but still at some point we want someone who can hold our hand and help us to achieve our dream. Study Metro is one of that hand who helped me in this journey. I met Mr. Zaid in September 2014 in Study Metro's Bangalore office. From my experience with Study MetroI can say that STUDY METRO is very professional and the way they guided me in selecting my education institute and documentation process was just so simple. At every point of time Mr. Zaid and STUDY METRO showed their full integrity towards my case. I also want to thanks Mr. Abbie for his US visa interview tips which he gave me before my visa interview. That mock visa interview was a perfect shot in my US visa interview process. That not only gave me an idea about the interview questions but more importantly it boosted my confidence level. I will recommend STUDY METRO that they should conduct this mock visa interview for students before real visa interview because during real visa interview a interviewer has only 4 to 5 minutes to judge a student's credibility. Once again I want to thanks to the all team of STUDY METRO for helping me in getting my US student visa .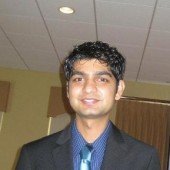 Hello this is rimaljeet kaur...I belong to a very small district sriganganagar of rajasthan...and I guess it sounds one among the impossible things to get a US visa...but somehow it became possible and it was just because of proper guidance and knowledge which I got from STUDY METRO... Before this I consulted many agents of my own city and even I wasted a lot of time and money but I did not got any positive outcome. I was completely fed up from all this and then I searched for US consultants...and I got the name of study metro.. I called them and got the complete information about US visa processing and about the known universities.....at the initial stage it was really very hard to trust a person who is sitting far away from me and even i dont know anything about him...but slowly I convinced myself and it is the result of this trust that I am having a US visa in my hand and very soon I will fly to US. one thing that i would like to appreciate about study metro is that it has a very helping staff and they are always present to help us whenever we need ...not only the staff even the head is very kind and motivating...he gave me proper visa interview training and he motivated me alot to get the visa. I would like to say everyone that this is the right time to consult study metro and make your future bright.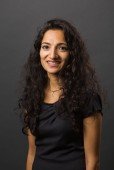 Thanks a lot for organising such an informative webinar. The thing I like most about your presentation is that you made it clear that The Key for getting the student visa is - To prove the Vo - that you're a genuine student. Now my vision is clear about the up coming interview on May 28 and I hope God will make it possible for me. Of course I will prepare those questions suggested by you during the presentation. Through the slide you showed us about the visa interview- has given me the real picture of interview scene. Otherwise I had the imagination like viva voce of Physics practical during school days :) . Thank You for those slides !!! I have also learnt through your webinar that it's all the matter of luck because nobody can really evalute the applicant within 5 minutes of time. So, Thank You Abhishek for this good job. Thanks & Regards Smita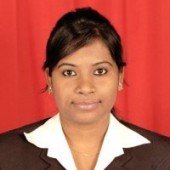 I'm writing this testimonial with sheer gratitude to the study metro team for their assistance with the entire processing of my MBA admission program. As much as I always aspired to study abroad, I was unaware of the process to do so. Hence, I needed professional assistance. Initially I was a little nervous as most people's feedback on consultancies aren't too positive. But Study Metro proved that wrong, they helped me throughout the process from shortlisting the university to all the way until my visa interview. The best part is that they paid attention to every little detail, from helping me prepare for my visa interview to the arrangement of the documents as required. Not only did they make the experience hassle free but also boosted my confidence to get through it. Nishi, Zaid and Abbie in particular been incredibly supportive and have helped me throughout the process, they were always glad to help even at odd hours when I was stuck with my something. A complete professional experience. It was an absolute pleasure working with you guys. THANK YOU !!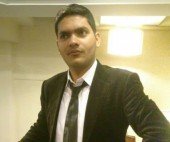 My self mohmedbilal i m from gujarat.ankleshwar.I m so glade to say study metro is a best consultancy for visa process..I m happy to say that I got visa for Canada..services is too good..very co-operative..and the work is very genuine and true..any time abhisekh sir pic up my phone..its all goes to first Allah and then my best abhisekh sir..moreover I met abhishekh sir personally in Bangalore.I found him that he is too sincere and hardworking person.in addition staff worker is too good..once again thanx to abhisekh sir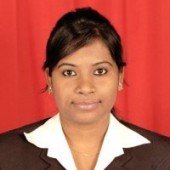 I would like to thank whole studymetro team from the bottom of my heart to show work and study option in USA with professional approach, innovative options of work and study, scholarships options available .You guys are rocking !! Being in USA for one and half year in dependent visa i was very off beat about my carrier path where it is leading to instead of having 6 years of experience in IT, there is no way absolutely (rather than trying lottery for work visa every year).There was lack of knowledge in the field of schools known with affordable options. Then a sudden call from study metro has changed my life , there was a ray of hope to study, work and excel career. From college selection to further processes, visa interviews and every small thing, StudyMetro has tried to resolve everything on time with proper guidance.Not to forget last minute call from StudyMetro team all the way back from Indore is cherry on cake.Once again thank you Abhishek, Dimple, Zaid and Abbie for the guidance , follow up and everything. Thank you for enlighten so many lives like me .Keep up the good work !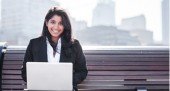 We would like to introduce ourselves as an organization which specializes in guiding students towards attaining a higher degree. Through our counseling services we mentor and guide the students towards choosing the right international degree in a country which is suitable to their profile. Global Education is a vast territory and has many pitfalls. Students could go astray if they do not have the right knowledge. However we at Study Metro make this task easier because of our experienced counselors, documentation specialist, knowledge of universities and procedures.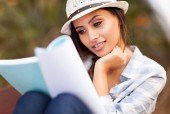 My self mohmedbilal i m from gujarat.ankleshwar.I m so glade to say study metro is a best consultancy for visa process..I m happy to say that I got visa for Canada..services is too good..very co-operative..and the work is very genuine and true..any time abhisekh sir pic up my phone..its all goes to first Allah and then my best abhisekh sir..moreover I met abhishekh sir personally in Bangalore.I found him that he is too sincere and hardworking person.in addition staff worker is too good..once again thanx to abhisekh sir